True Blood Haunted Biography

Taylor Swift will add a spooky aspect to an already spooky hit TV series this weekend. The 21-year-old's song, 'Haunted,' from her 'Speak Now' album has been added to a scene in this Sunday's (August 21) episode of the HBO series, 'True Blood.'
While the show's music supervisor Gary Calamar declined to reveal which scene the tune would be featured in, he did hint to Rolling Stone magazine that the song would be in a "racy, sexy scene," adding that the title of the episode's closing track is 'And When I Die.'
"That might be a hint that one of our characters is in trouble," he suggests. "Vampires don't really die, so I'll say it's not a vampire. They won't face the true death. But some of our main characters do run into a little bad luck in the final episode."
Taylor isn't the only country star whose music has been the background for the world's most famous vampires. The theme song, 'Bad Things,' was penned by Jace Everett, while Hank Williams III had some of his songs from his album, 'Rebel Within' featured in the hit show last year, and Craig Campbell heard his song, 'Family Man,' on the show last month.
Taylor is in the middle of her Speak Now World tour, which takes her to Edmondton, Alberta, tonight (August 19), followed by four shows at the Staples Center in Los Angeles. See her complete itinerary here.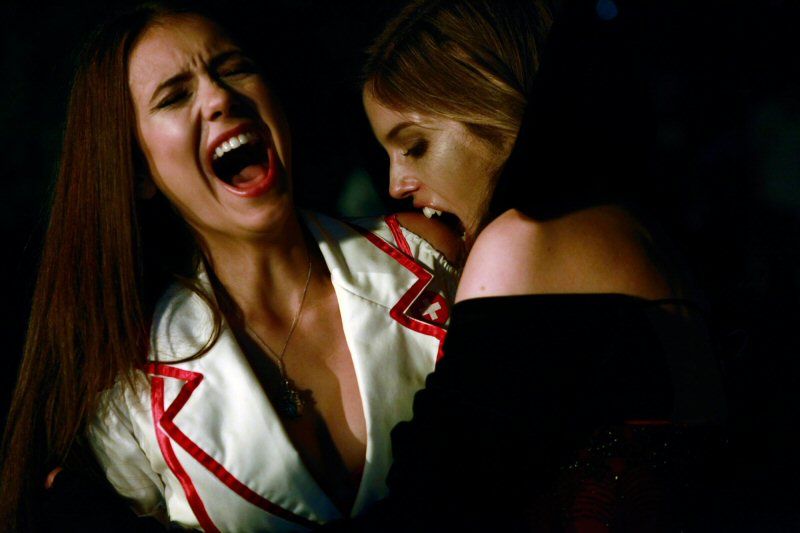 Bill/Sookie ( True Blood ) Haunted
Haunted (Eric, Sookie, And Bill)