True Blood Lois Smith Biography
Lois Smith (born November 3, 1930) is an American actress whose career in theater, film, and television has spanned five decades.
Smith was born as Lois Arlene Humbert in Topeka, Kansas, the daughter of Carrie Davis (née Gottshalk) and William Oren Humbert, who was a telephone company employee.[1] She is a graduate of the University of Washington.
After two TV appearances, Smith made her film debut in East of Eden (1955). Other film credits include Five Easy Pieces, Up the Sandbox, Four Friends, Fatal Attraction, Fried Green Tomatoes, How to Make an American Quilt, Hard Promises, Dead Man Walking, Twister, Minority Report, Tumbleweeds, and Hollywoodland
She has been active in television, appearing in early anthology series (Studio One, Robert Montgomery Presents), soap operas (Another World, Somerset, The Edge of Night, All My Children, One Life to Live), prime-time dramas (The Defenders, Dr. Kildare, Route 66, thirtysomething, The Practice, Law & Order: Special Victims Unit, Law & Order: Criminal Intent, ER, Grey's Anatomy, Cold Case and True Blood), and sitcoms (Just Shoot Me! and Frasier).
Smith made her Broadway debut in the 1952 comedy Time Out for Ginger. A member of the Steppenwolf Theatre Company, she appeared as "Ma Joad" in their production of The Grapes of Wrath in Chicago, La Jolla Playhouse in San Diego, and London before bringing it to New York City, where her performance earned her a Tony Award nomination.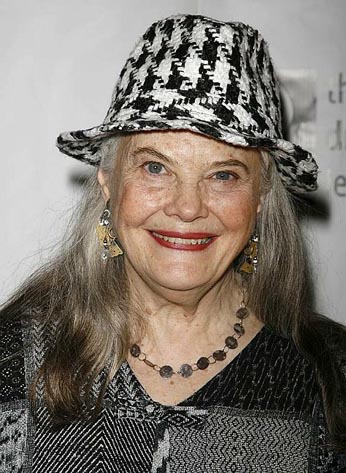 True Blood Part 1 SDCC / Comic Con 2010
HBO's 'True Blood' Season 3 Premiere At ArcLight Cinemas Cinerama Dome