True Blood Season 2 Biography
The second season of the television series True Blood commenced airing in the United States on June 14, 2009, concluded on September 13, 2009, and contains 12 episodes. It is loosely based on the second novel of The Southern Vampire Mysteries, Living Dead in Dallas.
The second season explores telepath Sookie Stackhouse's relationship with her vampire lover, Bill Compton. It also introduces a number of sub-plots involving the anti-vampire Fellowship of the Sun church and Jason Stackhouse's indoctrination into the church by its leaders, Rev Steve Newlin and his wife Sarah. It also expands the role of Maryann Forrester, a powerful supernatural creature, who slowly gains control over the people of Bon Temps. Sookie and Bill travel to Dallas to help Eric find his maker, a two-thousand-year-old vampire named Godric, who has gone missing and is believed to have been kidnapped by the Fellowship of the Sun.

The second season aired Sundays at 9:00 PM in the United States. The season finale aired on September 13, 2009.

The second season received even more critical acclaim than the first. The New York Post acclaimed the violence in the second season: "I'm happy to report that this season, there's More Blood! More Torture! More Killing! and More Intrigue! than last season."[42]
New York Magazine praised the series: "It's really located at that dirty crossroads HBO discovered long ago, smart enough to be uninsulting, but obsessed enough (and graphic enough about) sex and wildness that it is addictively watchable, not so much a guilty pleasure as a binge food. Cable catnip, in other words."[43] and Newsday described the second season as: "Silly, gross, soapy, mysterious, intriguing, exotic, erotic True Blood is fun. Even more fun this season."[44]
By the end of the second season, True Blood scored 74, indicating favorable reviews, on Metacritic, an aggregator of critical responses, 10 more than the 64 scored by season one.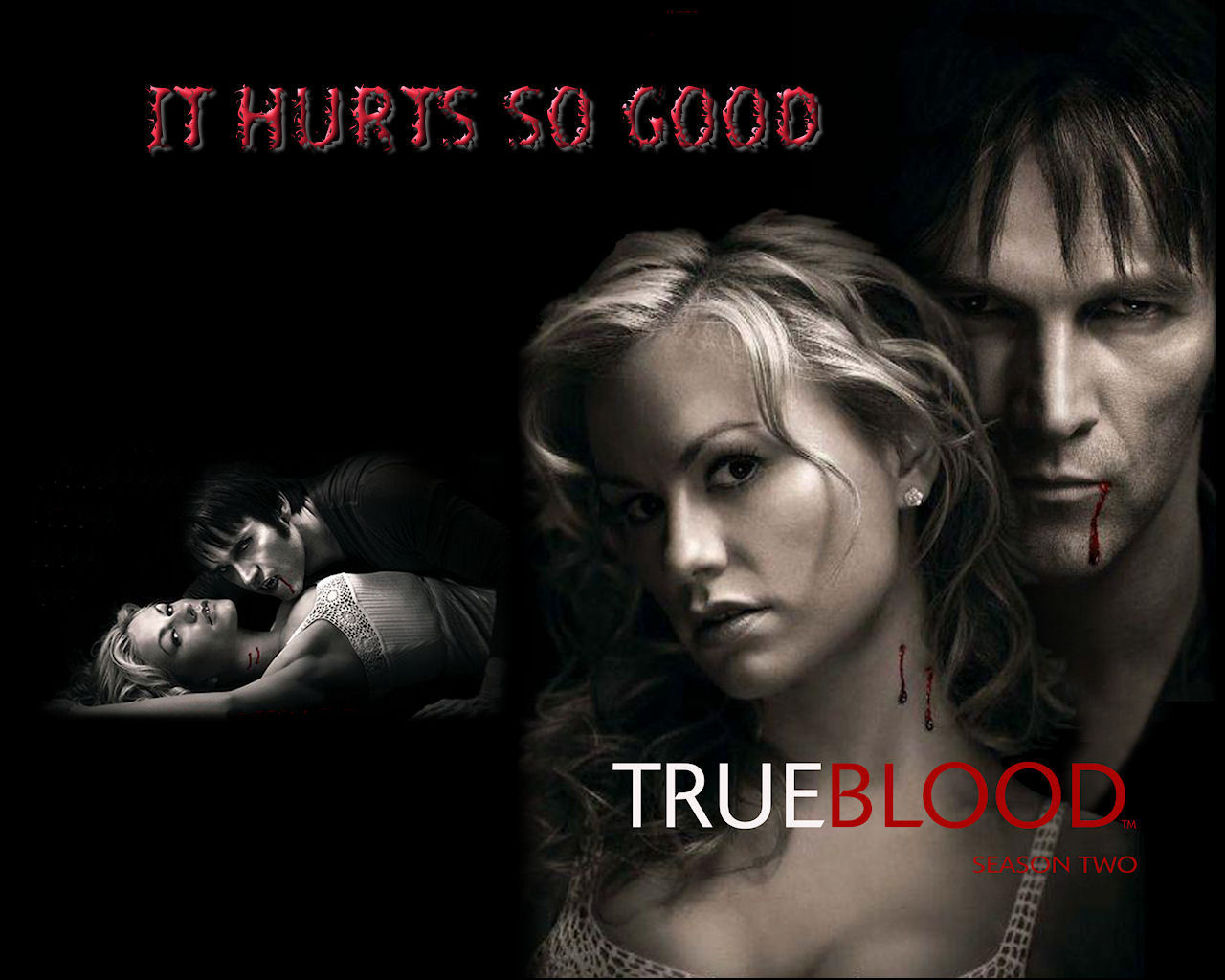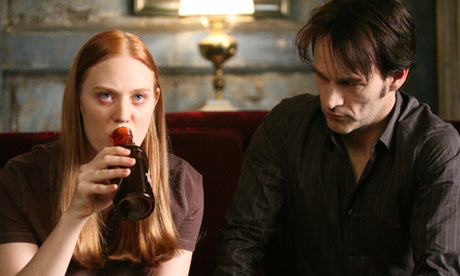 True Blood Season 2 Trailer
True Blood Season 2 First Look