True Blood Lara Pulver Biography
Lara Pulver (born 1 September 1980; Southend-on-Sea, Essex)[1] is an English actress who has received nominations for the 2008 Laurence Olivier Awards[2] and Whatsonstage Theatregoers' Choice Awards. In 2012 she portrayed Irene Adler on BBC's TV adaptation Sherlock.
Pulver attended the National Youth Music Theatre between 1994 and 1998.[3]In 1997, she began studying at the Doreen Bird College of Performing Arts, graduating in 2000. She has since worked as an actress, singer and dancer in West End musicals.
Pulver was nominated for the 2008 Olivier Award for Best Actress in a Musical for the role of Lucille Frank in the first West End production of the musical Parade at the Donmar Warehouse. She reprised the role in the Los Angeles production at the Mark Taper Forum opposite T.R. Knight.

In 2008, Pulver recorded a song for the CD Act One — Songs from the Musicals of Alexander S. Bermange.
Pulver joined the cast of the BBC's Robin Hood in 2009 as Isabella, the sister of Guy of Gisbourne.[4]
In 2010, Pulver joined the cast of the third series of HBO's True Blood as Sookie Stackhouse's fairy godmother, Claudine Crane.
Pulver played Erin Watts, the new Chief of Section D, in the tenth and final series of BBC spy drama Spooks.
Pulver played Irene Adler in "A Scandal in Belgravia", the first episode of the second series of Sherlock.[5] In 2012 she joined the cast of Da Vinci's Demons as the "seductive and politically-minded" Clarice Orsini, a series regular and wife of Lorenzo Medici.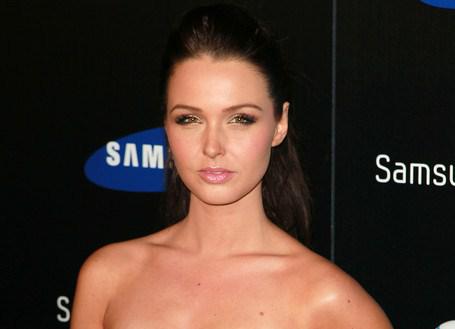 LARA PULVER STAR OF SHERLOCK, SPOOKS & TRUE BLOOD Sings "Buenos Aires" Full HD
Lara Pulver Leaving True Blood Season 4 Premiere In Hollywood!