True Blood Meloni Biography
Meloni was born the youngest of three children in Washington, D.C., the son of Cecile, a homemaker, and Dr. Charles R Meloni, an endocrinologist.[1] His maternal ancestry is French Canadian and his paternal ancestry is Sardinian (Italy). Meloni is a typical and widely diffused Sardinian surname.[2] He attended St. Stephen's School (now St. Stephen's & St. Agnes School) and the University of Colorado at Boulder, where he first studied acting, graduating with a degree in history in 1983. After graduation, Meloni went to New York where he continued his studies with Sanford Meisner at the famed Neighborhood Playhouse, as well as the Center for the Media Arts.
He returned to his comedic roots when he portrayed the character "Gene" in Wet Hot American Summer in 2001, the puppet-loving pediatrician Dr. Norris in a 2003 episode of Scrubs, and the character of "Freakshow" (albeit in heavy make-up) in the 2004 comedy Harold & Kumar Go to White Castle. He would make another cameo in its sequel, Harold & Kumar Escape from Guantanamo Bay, as "The Grand Wizard". In 2005, he appeared on episode 107 of MTV2's adult puppet show Wonder Showzen in a series of parody PSAs warning of the threat of cooties. He also played the gay hotel desk clerk getting yelled at by an infuriated cop, in "Fear and loathing in Las Vegas" (Uncredited.)
In July 2009, Meloni portrayed renowned DC Comics character Hal Jordan/Green Lantern in the DC Universe Animated Original Movie Green Lantern: First Flight. He briefly appeared in the first episode of the Comedy Central series Michael & Michael Have Issues portraying himself for a fake movie starring Michael Ian Black and Michael Showalter.
On June 24, 2011, it was announced that Meloni is in negotiations to play a "major role" in the Superman reboot Man of Steel.
On November 30, 2011 it was announced that Meloni is in talks with HBO bosses to take on a 'major role' in the fifth season of True Blood as an 'incredibly powerful' vampire. [7] It was later confirmed that he would be taking a role as a series regular for season 5 as Roman, an "ancient, powerful vampire who holds the fate of Bill and Eric in his hands.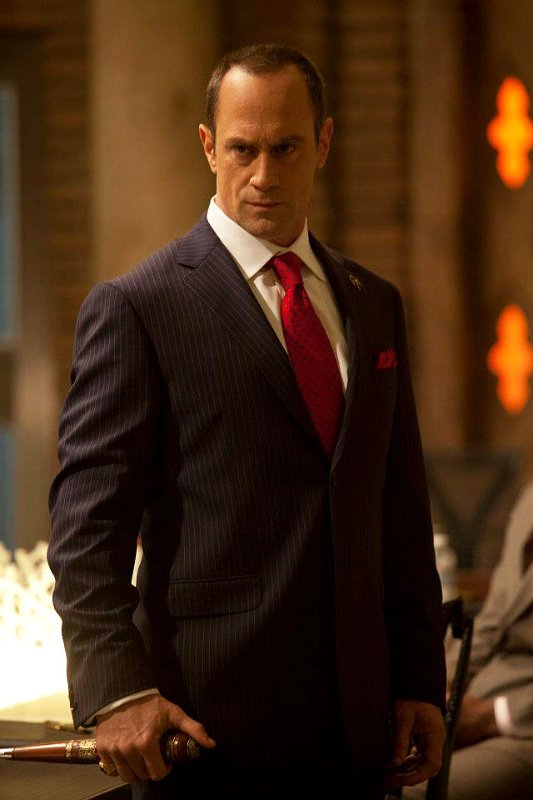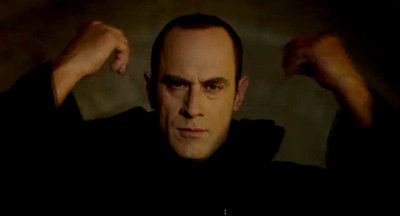 Christopher Meloni Joins TRUE BLOOD???!!
True Blood 2012! Anna Paquin And Christopher Meloni!